Holiday houses, B&Bs and farmhouses close to the seaside
---
Stay in holiday house, B&B, villa and farmhouse close to the seaside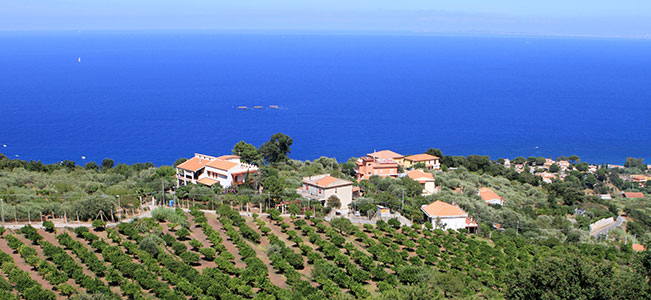 You love the sea and cannot imagine your holiday without the sight of that huge and beautiful expanse of blue? Are you looking for a holiday that is not only about swimming in...
crystalline water and sunbathing on the beach but also includes delicious food and excursions into the countryside?
Check out our list of farmhouses near the sea: after you have enjoyed the sun and breathed in the fresh sea air of a beautiful day on the beach, what could be better than relaxing in the veranda of a farmhouse, perhaps with a glass of wine in your hand, revelling in the tranquillity of the green hinterland ?
Choose from our accommodation, perhaps with a stunning pool overlooking the sea, a bike rental service or with special agreements to offer kitesurfing, windsurfing and sailinglessons, just right for combining sea and sports with a holiday in farmhouse or in a holiday house!
Do not give up a quality holiday, get ready for moving views, and do not forget to put the sunscreen on: choose Agriturismo.net for your holidays by the sea!
/