Wine and Oil: Appartamenti in Agriturismo near Firenze in Toscana, Barberino Val d'Elsa
---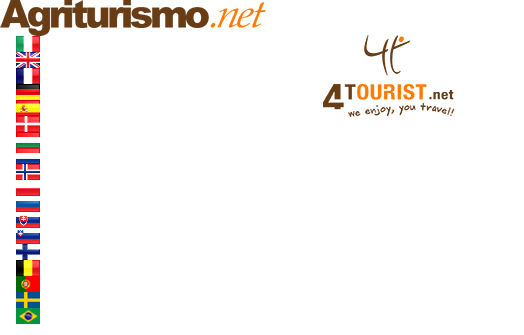 25
-
Apartments in Farmhouse
9.2
The cultivation of the grapevine and the production of the wine today represent one of the best motive of our region economy. Many of the best producers of Chianti wine harvest the grape for their wine on these hills.
Some of the wines of this area are the Chianti wines, made according to the regulation with 75-90% of Sangiovese, 5-10% of black Cannaiolo, 2-10% of Trebbiano and Malvasia, 10% of other red grape, with ruby colour and wine fragrance, sometimes with violet sense.
The legislation of the 1932 divided the territory of Barberino Val d'Elsa in an area belongs to the Chianti Classico and an area belongs to Chianti Colli Fiorentini and one to Chianti.
The area of Poneta, Vico d'Elsa, Sant'Appiano belongs to Chianti Colli Fiorentini. They have century time-honoured traditions of the grape cultivation. Today, after some years of abandonment, have a quality constant improvement.
The extra virgin olive oil of Barberino Val d'Elsa 341 is particularly light because at the crushing has, on average, the acidity of 0,10% (even the 0,50% is an excellent value).
The crushing is made exclusively in a cold state with olive type Frantoio, Leccino, Moraiolo e Correggiolo, grape by hand in November on the hills of our farm.
The Tuscan and the Liguria extra virgin olive oil are the most delicate of Italy.
BOOK
August 2019
B

Boisseau from France
July 2019
"Host availablernViewrnPoolrn"
B

BB from France
June 2019
"Great vieuw, beautiful place , Nice pool"
C

Christelle - Davy from France
September 2018
"Beautiful property, extremly friendly and helpful host! Apartment was cosy and very clean. Big supermarket only 10 minute drive away for all your needs! "
A

Altro from Australia
July 2018
"Emplacement et qualité superbes Piscine avec une vue magnifique ❤️"
N

Nathalie Schweitzer de from France
April 2018
"Location Great place to walk around Comfortable apartment Well equipped kitchen Host"
R

Refael Omer from Herzeliya (Israel) from
August 2017
"Pool was great & the outdoor seating areas with great views. The manager was very helpful with maps & information for sightseeing"
v

van der Laan Wendy from WA (Australia) from
July 2016
"Propreté de l'appartement, piscine fonctionnelle et bien entretenue et propriétaire présent et disponible"
F

Famille de FLEAC (France) from
July 2016
"the Borgo was quiet clean, and very pretty. Situated in a gorgeous part of tuscany. Close to everything. The staff was easy going and very helpful. The grounds were tidy and well kept. The apartment was simply, but nicely appointed. The pool was wonderful, I don't think it was chlorinated, I think it was a saltwater pool. The view from the grounds was lovely. I would happily return. Kitchen had loads of the basics. which was very nice. soap, salt, pepper, foil, coffee filters, etc."
K

Kari from United States
July 2016
"Thank you for giving us Olive Oil & wine!"
J

Jean-Francois Lemaire from Boucherville (Canada) from