Entertainment: Appartamenti in Agriturismo near Firenze in Toscana, Gambassi Terme
---
Entertainment
Picture gallery
We provide a wide selection of entertainers , performers and acts , we have everything you could possibly think of to help make your wedding a huge success. We can supply entertainment for everyone, old and young alike. Choose from ideas including dancers and circus acts, we will ensure a fun, happy and memorable experience. We can also provide fireworks . They are always the grand finale of a fairytale wedding. A fireworks display will surely leave your guests speechless. The number of couples who decide to end the best day of their lives with a fireworks display is more frequent and increasingly popular every year.
Check availability : Select accommodation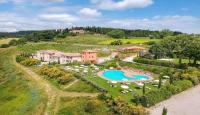 Apartments in Farmhouse
Toscana - Firenze - Gambassi Terme
Select dates

Select accommodation

Enter your personal data

Enter payment data
1

2

3


An error has occurred!
All accommodation
80square meters at the first floor. Living room with sofa bed for 2 persons, well equipped kitchen with dishwasher and fridge with freezer, 1 double bedroom, 1 bedroom with 2 single beds (or a...

three room apartment

6 people
1 - 7 Min. stay

85 square meters at the ground floor. Living room with sofa bed for 2 persons, well equipped kitchen with dishwasher and fridge with freezer, 1 double bedroom, 1 bedroom with bunk bed and a single...

three room apartment

7 people
1 - 7 Min. stay

Lavanda: 60square meters on 2 levels. Downstairs: Living room with sofa bed for 2 persons, small kitchen, 1 double bedroom and bathroom with shower and hair dryer. A wooden staircase leads you to...

two room apartment

7 people
1 - 7 Min. stay

Timo: Ground-floor apartment approximately 75 sq meters for 4 +2 persons, with single entrance and patio with panoramic view. It has a living room with sofa bed, satellite TV and telephone, fully...

First floor apartment of a building block of approximately 82 sq. meters for 4 +2 persons, with single entrance and balcony with view. It has a living room with sofa bed, satellite TV and...

First floor apartment of a building block of approximately 82 sq. meters for 7 +2 persons, with single entrance,balcony and panoramic view. It has a living room with sofa bed, satellite TV and...

apartment

9 people
1 - 7 Min. stay

Origano: First floor apartment of approximately 70 sq. meters for 4 +2 persons, with single entrance and balcony with panoramic view.It has a living room with sofa bed, satellite TV and telephone,...

Ground floor apartment open on three sides of approximately 73 sq. meters for 4 +2 persons, with single entrance and patio with panoramic view.It has a living room with sofa bed, satellite TV and...

Ground-floor apartment of approximately 81 sq. meters for 4 + 2 persons ,with single entrance and patio. It has a living room with sofa bed, satellite TV and telephone, fully equipped kitchen,...

Ground floor apartment of approximately 72 sq.meters for 4 +2 persons, with single entrance, patio and panoramic view.It has a living room with sofa bed, satellite TV and telephone, fully equipped...

Apartment - Suite of approximately 105 sq. meters for 4 +2 people, situated in a tower with three floors, free on three sides ,single entrance, balcony and panoramic views. Ground floor has a...

suite

6 people
1 - 7 Min. stay

The five rooms are located on the first floor of the main building, they are comfortable and spacious, equipped with every comfort and tastefully decorated in country style. The rooms all have...

double room

2 people
1 - 3 Min. stay

The five rooms are located on the first floor of the main building, they are comfortable and spacious, equipped with every comfort and tastefully decorated in country style. The rooms all have...

triple room

3 people
1 - 3 Min. stay

The five rooms are located on the first floor of the main building, they are comfortable and spacious, equipped with every comfort and tastefully decorated in country style. The rooms all have...

double room

4 people
1 - 3 Min. stay
Photo gallery