Sport: Appartamenti in Agriturismo near Firenze in Toscana, Montaione
---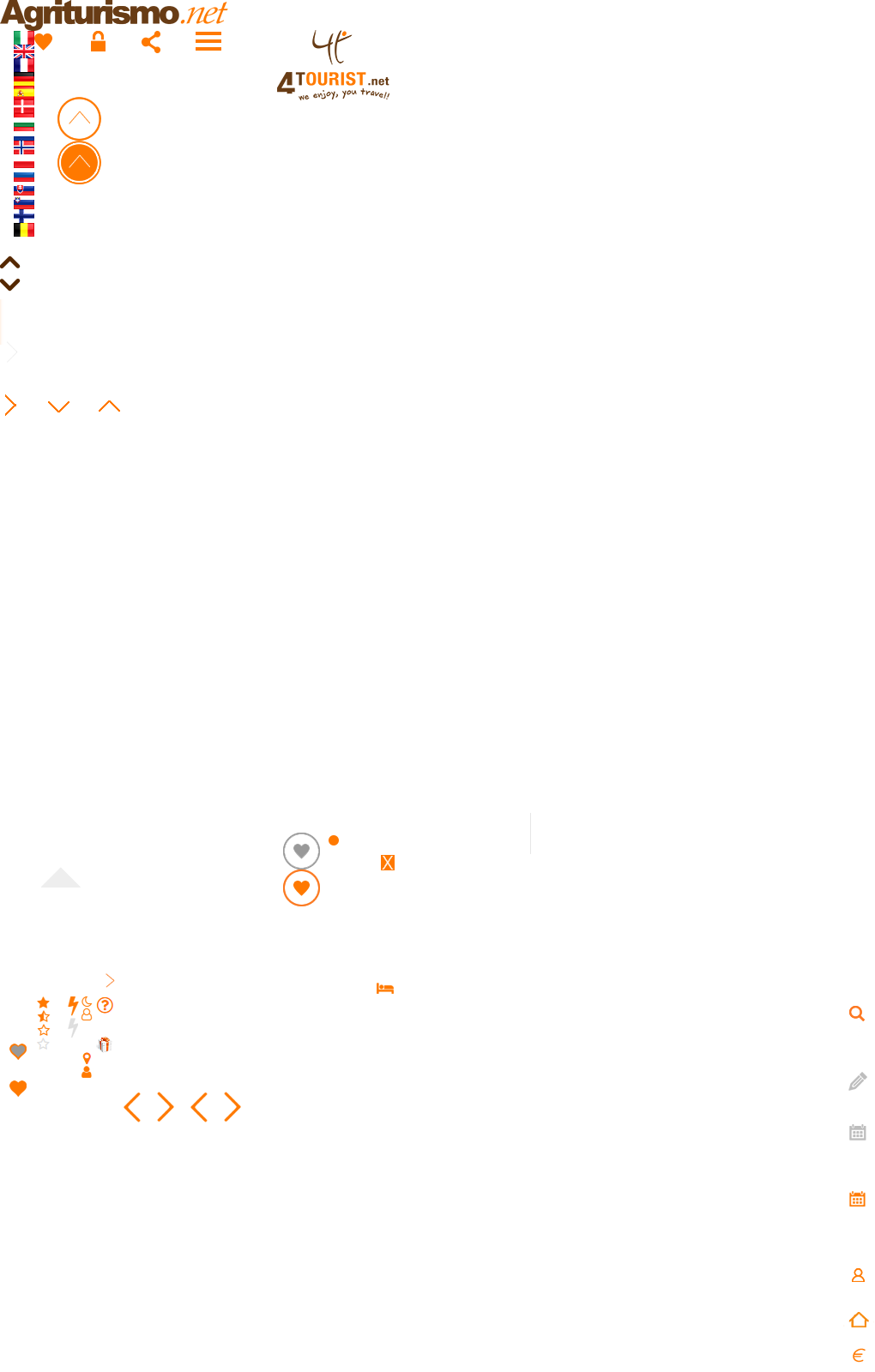 484
-
Apartments in Farmhouse
8.3
Golf: the practice camp is situated in a beautiful panoramic area where there is a magnificent view immersed in wonderful greenery. The structure is complete with Putting green, Pitching green, Driving range and Bunker. If you are a beginner, you will find the basic equipment needed at the reception. For true golf players, there is a marvellous golf course with 18 holes quite close by. If you would like a reservation, please book directly at the reception.
Mountain bike: paths extend for 30 km in the estate. Mountain bikes are at your disposal at the reception, for the pleasure of having fun and training while overcoming difficult stretches along the path, in the magic atmosphere of the woods. There are three routes: the water path, the wine path and the wood path , all perfectly signposted. The water path is the longest, it borders Carfalo stream up to the lake and is very charming. The wine path extends along the vineyards. There, especially in September, the fragrance of San Giovese will inebriate your senses. The wood path penetrates into bristly stretches suitably indicated; there, in summer, you will enjoy the coolness of the wood in the shadow of the trees.
Trekking: if you are a nature lover, and enjoy hiking in the midst of uncontaminated nature, the farmhouse is the place for you. There are many paths (30Km) long, divided into three routes: (yellow, red and orange). In this way trekking lovers can discover every inch of the farmhouse. Pick up the maps of the area at the reception. We also organise trips to the lake, and you can enjoy a picnic at the lakeside.
Fishing: right here on our premises, we have a wonderful lake. Here you can have picnics and relax in a most inviting atmosphere. How do you get to the lake? We'll take you on our tractor, and on arrival you will find lounge chairs and sun umbrellas . Enjoy!