Wellness Centre: Camere in Villa near Brindisi in Puglia, Brindisi
---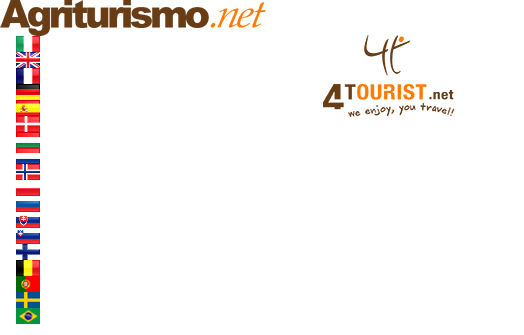 30
-
Rooms in villa
9.2
The exclusive wellness center, is a relaxing environment designed to download stress and fatigue ; a time to find all your concentration and serenity. The attention dedicated to the physical and mental well-being of the guest, with activities in harmony with nature and nutrition based on organic products of the company, is completed in the appropriate center, where the benefits of the relaxation area, of the Hammam and the sauna, the guest can add massages and traditional or highly innovative treatments, performed with exclusive and natural products.
Massage: - Face and decollete (30 ") - OMEGA OIL (relaxant-antistress) - Ayurveda - Stone massage - Lymphatic drainage-connective (full body) - Lymphatic drainage-connective tissue-anticellulitis (abdomen-legs) - Only lymphatic drainage (stagnant leg-abdomen liquids.
Body Treatments: - Body peeling with black soap followed by massage (30 ") - Thermal mud treatment followed by massage (30 ")
Face Treatments: - Face cleansing with massage 30 "minutes - Soothing treatment (for sensitive skin) - Purifying treatment (for tendentially oily skin) - Moisturizing treatment (dry skin) - Anti-aging firming treatment.
For every type of massages are used exclusively natural products with draining, reactivating and nourishing action to maintain the beauty of the body and give a general condition of psycho-physical well-being. With the help of synergies of essential oils we promote strength, health and longevity, helping the body to keep healthy.
BOOK
August 2015
B

Benoit et Valerie, Toulouse from France
August 2015
"A nice family happy to share his house , food is delicious. in the middle of the country, everythink is beautifull"
P

Philippe caroline from London (United Kingdom) from
July 2014
"the accommodation was very nice and tastful. we had good beds and privacy"
K

Krabbendam Lonneke from Voorhout (Netherlands) from
July 2014
"Hébergement (surface, sobriété & beauté), Cadre exceptionnel propice à la détente (piscine,jardin transats, zone couverte aménagée, ...) Nourriture (tout est fait maison) & Service (acueil, rapidité de résolution de pb, sens du service, attentions variées, ...)"
O

Olivier K - Vincennes, France from
July 2013
"Très bel endroit. Les propriétaires : très accueillantes et chaleureuses; le personnel très agréable. Nourriture excellente! A 15min des plages de l'Adriatique."
A

Anonyme from Belgium
June 2011
"Beautiful pool, fantastic food made with local produce, lovely rooms, peaceful. Everyone friendly and helpful. "
A

Altro from United Kingdom
August 2010
"Prachtige plek met veel liefde en aandacht gerenoveerd en met een service en attentheid die ik eigenlijk nog nooit ben tegengekomen. Wij hadden hier echt het gevoel heel welkom te zijn en konden compleet ontspannen: alles kon!"
K

Kai Kollen van Amersfoort (Netherlands) from