Horseriding: Agriturismo near Terni in Umbria, Monteleone di orvieto
---
Horseriding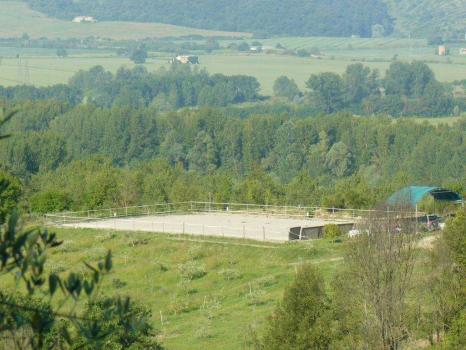 Picture gallery
All equestrian activities and the use of any of the sports equipment require membership of the centre; membership card allows access to the buildings, equipment and services offered by the Association, including restaurant meals. Riding lessons in the school are individual, and can be given using school- or privately-owned horses. Lessons are at the total discretion of the instructor, and require the use of protective headwear.
Check availability : Select accommodation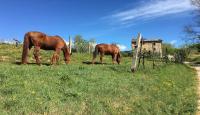 Farmhouse
Umbria - Terni - Monteleone di orvieto
Select dates

Select accommodation

Enter your personal data

Enter payment data
1

2

3


An error has occurred!
Book here Monteleone di Orvieto 500
ATTENTION: within 5 seconds, you will be forwarded to a secure server to complete the booking procedure
Click here to immediately proceed with the booking

5
All accommodation
Apartment Barbacane Sleeps 4 guests (plus 1 as necessary). This 56m2 apartment is simple and well-appointed internally, and also offers plenty of outdoor space. Two comfortable bedrooms on the...

Sleeps 5 (plus 1 as necessary). This 76m2 appartment has a spacious dining room with a large fireplace whose chimney breast rises through the landing on the upper floor to its traditional roof of...

apartment

5 people
1 - 7 Min. stay

Sleeps 4. This 65 m2 appartment boasts the property's highest bedrooms, with panoramic views towards Monteleone d'Orvieto and Monte Cetona. A spacious kitchen, once a stable, leads to the...

apartment

2 people
1 - 7 Min. stay

Sleeps 4. This 65 m2 appartment boasts the property's highest bedrooms, with panoramic views towards Monteleone d'Orvieto and Monte Cetona. A spacious kitchen, once a stable, leads to the...

Apartment Bertesca Depending on their needs, guests can opt to use either part or all of this pretty 88m2 apartment, which sleeps 4. Partial use includes access to the two ground floor...

cottage

3 people
1 - 7 Min. stay

Apartment Torre Colombara This 42m2 appartment, which sleeps 3, is simple and well-appointed internally, and also offers plenty of outdoor space.Two comfortable bedrooms on the first floor with...

apartment

3 people
1 - 7 Min. stay
Photo gallery