Surroundings: Appartamenti in Villa near Siena in Toscana, Siena
---
Surroundings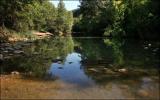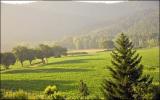 Picture gallery
In Brenna a little village equped with the basic amenities, it is 12 kilometres from Sienna, 80 km from the beach and renowned spas. The villa is ideally suited to visit truly legendary Tuscany: Sienna, Chianti, Val d'Orcia, ancient villages, medieval cloisters and landscapes which have inspired the world's greatest artists.
The ideal place for an inspirational holiday. Stroll to the village and back, dine at the pizzeria and trattoria nearby. Go for a swim in the nearby Mersa river, horse-back riding in the local Riding Centre. You're a short bis ride away from Sienna and a walk away from the larger village of Rosia whihc boasts shops, bars, restaurants, pharmacy everything you might need.
The nearest airport is Pisa or Florence, which Ryan Air, Easy Jet and other air companies fly you to from every major city in the world. Hiring a car is the best option afterwards but there are plenty of trains. We'll be happy to explain the options.
All accommodation
4

2 - 7

Apartment 1: RAFFAELLO – 4 PERSONS Surface: 85 M2. Located on the ground floor, it has a terrace with a wooden teak deck to dine outside facing the fields.The living room has large...

4

2 - 7

Apartment 2: MICHELANGELO – 4 PERSONS Surface: 82 M2. Located on the ground floor it has an independent entrance through a small patio, a kitchen and dining area inside a reconverted...

4

2 - 7

Apartment 3: GALILEO - 4 PERSONS Surface: 102 M2. Located on the ground floor it has an independent entrance on the secondary patio but is also connected with the central courtyard through a...

4

-

Apartment 4 - Leonardo Surface: 100 M2. Located on the first floor this apartment has exceptional quality of spaces and furniture, with a double height living area which benefits from a view...

apartment

4 people
- Min. stay

2

-

Apartment 5: Leonardo - 6 Persons Surface: 90 m2. Tiziano Located on the first floor this apartment is ideal for a couple or for guests that are staying with their friends but wish to keep...

suite

2 people
- Min. stay

6

2 - 7

Apartment 4+5 Leonardo + Tiziano - 6 Persons Surface: 140 m2. TIZIANO: located on the first floor this apartment is ideal for a couple or for guests that are staying with their friends but...

apartment

6 people
2 - 7 Min. stay

2

2 - 7

Apartment 6 - Giotto Surface: 35 m2. The entrance is located on the backside of the villa, through a small staircase. The apartment is ideal for a single person or a couple who wish for a...

apartment

2 people
2 - 7 Min. stay
Photo gallery
Information